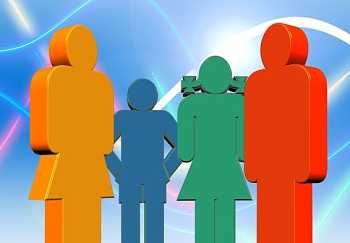 About Kids Making Change – KMC
Let's face it, raising a child is not an easy task these days, especially if one doesn't know the essential principles and tools of parenting. With today's extremely busy lifestyle, one may not find the proper time to educate and parent his or her children. The fact of the matter is that our families are our most important part of life, which thereby necessitates the most time and money investment. A successful and well functioning family is an important key for success in all other aspects of life. If you are having trouble parenting or keeping your family well functioned as a whole, "Kids Making Change" is here to help!
KMC is a unique blog, especially made to help anyone looking for useful family tips and tools. We provide anything from tips, helpful info and tools and important knowledge sharing on all topics related to family, parenting, kids and babies. We believe that one who is in need of family education should not have to surf around the web for hours in order to pick useful information from all sorts of websites, not all of which can be fully trusted. With KMC, we make sure all of our content is not only very useful, but trustworthy as well.
Here at KMC, we provide content with recipes. The information we provide is not that of which has been written by amateurs, but all content is written and checked by individuals who have much experience and knowledge on the respected topics.
We know that all families begin and start with the young generation, which is why we have dedicated our website to helping your kids make change. Educating and taking care of your children does not have to be a difficult task, as long as you have the proper set of skills needed. At KMC, you'll find all tools, tips and helpful info dedicated to helping you build those skills. Furthermore, our blog is updated on a regular basis. Every time you enter KMC, you will most likely find fresh content. KMC has a handful of professional writers who post incredible content on a regular basis, thereby making sure you never get bored.
At the end of the day, nobody should underestimate the importance of good parenting and a well functioned family. One's family can make the difference between a successful and a failed life. Kids that are misbehaved and a family that just doesn't function properly can be an agonizing and frustrating experience. That is why parents should do everything in their power to change their parenting skills and thus, the behavior of their children. If you don't have even the simplest parenting skills, KMC is here to help.