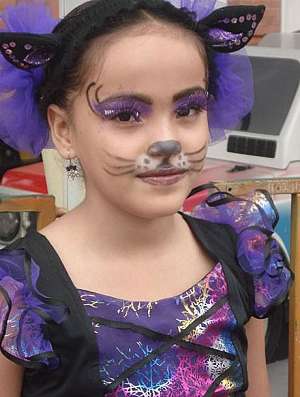 Choosing the best kids' Halloween costumes is always fun for both parents and kids, but it is important to remember some basic ideas when making or buying a costume. Recalling the Halloween costumes ideas can simplify this process thus enabling you to get that perfect, awesome and adorable costume for your kid.
Remember whether your kids decide to be a superhero, fairy princess, or ninja, it is important to remember these kids costume ideas. This is actually the best time in the year to buy Halloween costumes at low prices. Unfortunately normal discounters put them off their shelves already.
1. Look for that good fit. One of the kids costume ideas is ensure that your kid perfectly fit in it. Never buy or make something that is too big or loose for him or her. Too long costumes may sometime cause them to trip thus leading to injuries. For instance, try to avoid billowy and flowing if your kid is not comfortable with them since they are likely to cause your kid trip if he or she is wearing them for the first time. Always remember to choose something that perfectly fits your kid.
40 winning halloween costumes ideas for kids of all ages
2. Select flame-resistant materials.Make sure you select something that is made from flame resistant materials. This is because your kid may sometimes appear near lanterns, candles, or other decorative flames whenever having fun in the Halloween parties. This will definitely protect your kid.
3. Let the kid choose his or her best outfit. Giving your kid opportunity to choose his or her best outfits will not only make the kids but also ensures that he or she gets something that ultimately pleases him or her. Remember to assist a kid only if he or she is idealess. Make sure you give them a wide range of collections that you think are the best for him or her.
4. Use masks cautiously.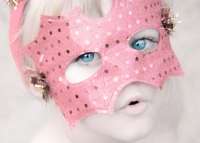 This is amongst the best kids costume ideas that you need to consider whenever you are making choosing Halloween costumes. Make sure you choose masks that perfectly fit your kid while allowing them to breathe comfortably. This idea will enhance fun as well as safety of your kid. You can easily create your own simple mask with some colored cardboard and a rubber band.
5. Use face paint labels. As an alternative idea, you can use face paint or Halloween makeup instead of using a mask. Make sure you skillfully choose that paint that will make your kid look amazing. Some tips on making your own natural face paints here.
6. Choose accessories carefully. Selection of accessories carefully is amongst the Halloween costume ideas need to make an informed decision. Accessories like swords or knives need to be soft and flexible. This will reduce any form of injuries thus making the celebrations more fun.
7. Choose safe footwear. This is amongst the best ideas for Halloween costumes that you need observe when choosing the best costumes for your kids. This will protect your kid from any form of injury in the foot. Make sure you do not use cheap and plastic that make him or her slid and fall easily. This will definitely help your kid avoid any kind of injuries.
With the above Halloween safety tips and Halloween costumes ideas, you will not only make the best choices when making or buying best Halloween costumes but also increase fun in the feast of All Hallows.