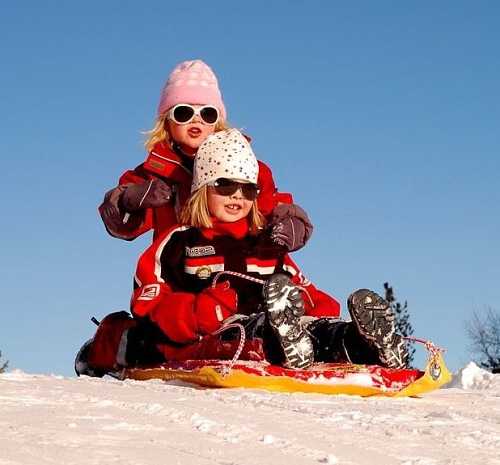 Every year around wintertime, many families are often unhappy because of the bad weather. Winter weather conditions can cause boredom but also can make family members destructive. As a parent, you need to come up with fun activities to do with your kids this winter, either indoors or outdoors, that will help lift up the mood of all your family members.  If you are struggling for ideas, the following are the 12 awesome family activities during winter.
Fun Activities To Do With Kids This Winter
1. Go ice skating
Many people, especially kids, love ice skating. Ice skating is not only fun but also break up boredom of staying in the house.
2. Build a huge winter bonfire
You can build a huge bonfire for your family members that everyone will enjoy, especially the coldest days. Use the opportunity to tell your stories or read some classic books aloud. This will be a fun and memorable experience for your kids.
3. Winter camping
If your family members are up for it, you can take them winter camping. However, you have to take care since it might be dangerous if you are not prepared for excessive cold. This is an amazing winter activity, but you need to make sure you have the right equipment.
4. Taking dogs out for winter walk
Your family will definitely love taking a walk through the winter wonderland with your dogs. Everyone, whether they have four legs or two, will enjoy themselves during the walk.
5. Go snowshoeing
Your family will love snowshoeing during winter, especially if in very snowy areas. This will allow them practice some snowshoeing skills while having fun.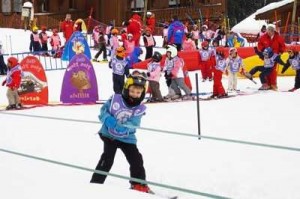 6. Go cross-country skiing
If your family members have skiing skills, then this is an awesome activity for them. What better way to keep kids fit than through fun and games in the snow?
7. Go sledding
This is another awesome winter activity for your family, especially your kids. All you have to do is find a good hill, not too steep, and of course some snow. And don't forget to get a sled that's appropriate for your children's age and size. Be sure to check the sled weight capacity and the material it's made out of. The lighter the sled, the faster they are. If you can, choose a larger snow sled that can accommodate two or more people, making the activity even more fun for the whole family.
8. Build a snow fort
You can buy  snow block molds that your family can use to build an igloo. This is a great way to have fun in winter without experiencing extreme cold. You can see how to build an igloo in this video:
9. Have a winter party
You can organize a winter party! Offer family and friends hot drinks to keep them warm during the celebrations. This will be a lot of fun!
10. Feed of the birds
You can help your family members make their own birdfeeders out of peanut butter, pinecones, and birdseed. After you put them out, you can watch winter birds enjoy a feast!
11. Go out for ice fishing
You can go out of ice fishing together as a family. It will be a unique and treasured memory, especially if your family enjoys fishing in other seasons. 
12. Go for a winter picnic
You can take sandwiches, blankets, and even hot soup in your thermos to a winter picnic. This is a great way to enjoy the winter weather while staying warm.
These 12 fun activities to do with kids during winter will not only be a great source of joy for your family but also strengthen the bond between you.