Looking for healthy desserts for kids to try?
Here are 6 easy and fun recipes to make with your kids at home!
Frozen Yoghurt
1 container (8 oz) nonfat lemon yogurt
2 cups watermelon (remove seeds, cut in cubes)
1 pint fresh strawberries (wash, remove top)
1 banana (peeled and sliced)
Mix and blend until smooth, pour into muffin tins, freeze for 2-3 hours and peel paper cup off.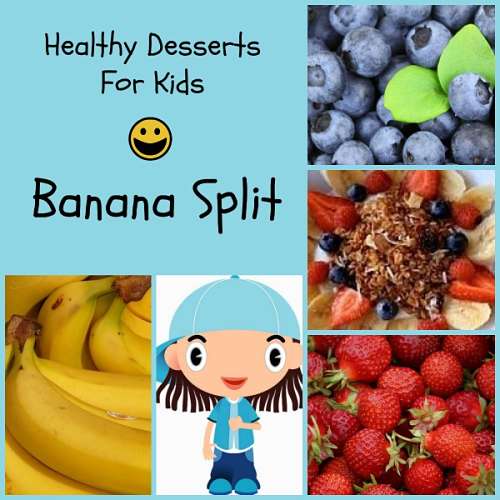 Banana Split
1 banana (peeled)
1 cup low fat yoghurt vanilla
1/4 cup whole grain cereal (crushed)
1/4 cup fresh blueberries, raspberries, strawberries (washed)
Cut and present as seen on the picture above.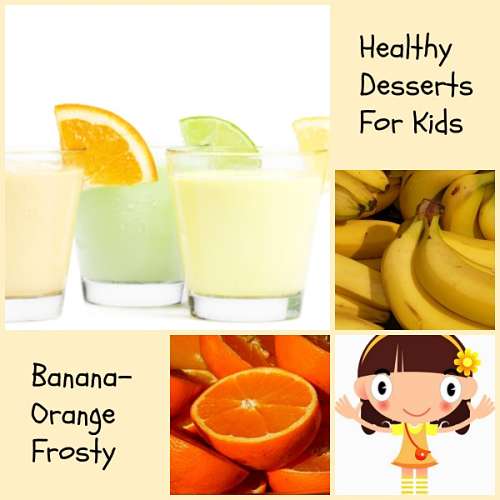 Banana-Orange Frosty
1 banana (cut and frozen)
1/2 cup low fat yoghurt, plain
1/2 cup fresh orange juice
Mix and blend until smooth. Instead of bananas and orange, experiment with other fruits.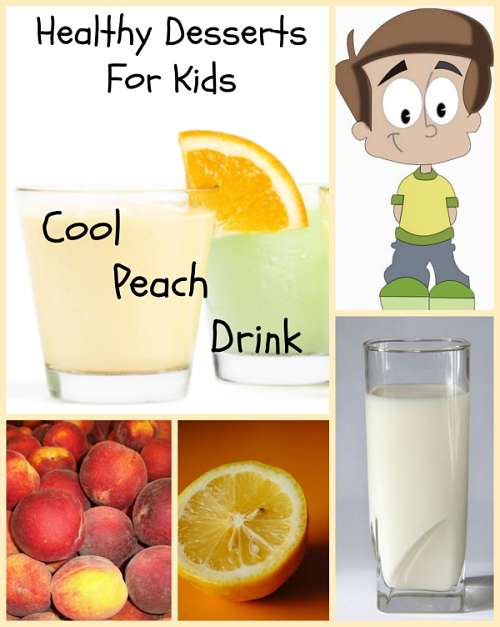 Cool Peach Drink
2 cups cold low fat milk
3 fresh and soft peaches
A few sprinkles of lemon juice
Mix and blend until smooth, serve cold.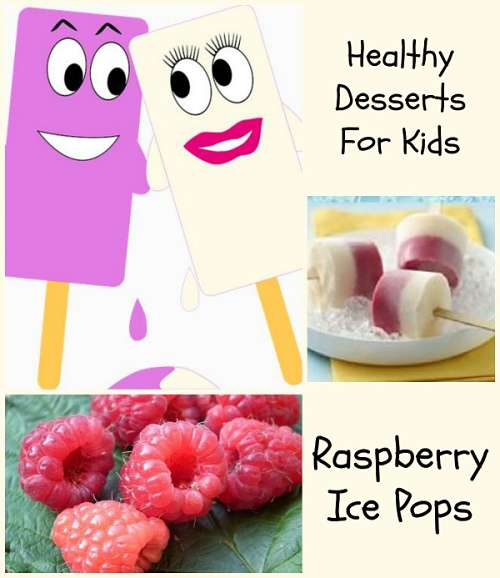 Raspberry Ice Pops
1 container (6 oz) low fat raspberry yoghurt
1/2 cup raspberries (fresh or frozen)
2 container (each 6 oz) low fat vanilla yoghurt
Additionally you need: paper cups (5 oz) flat wooden sticks.
Put raspberry yoghurt and raspberries in blender, mix till smooth.
Put 1/2 raspberry mix and 1/2 vanilla yoghurt in paper cups.
Put paper cups in the freezer for min. 20 min.
Put one stick in each cup and freeze for additional 2 hours.
Before serving peel paper cups off.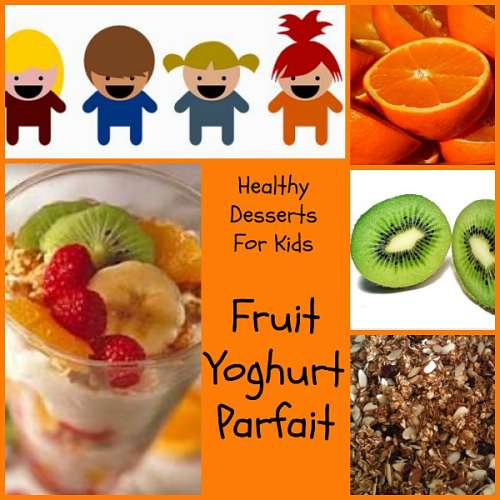 Fruit Yoghurt Parfait
1/2 banana (peeled, sliced and cut into small cubes)
1/2 kiwi (peeled, sliced)
3/4 cup low fat vanilla yoghurt
1/2 cup low fat granola
1/2 cup raspberries
1 orange (peeled, cut into segments)
1 teaspoon cinnamon
Toss banana, kiwi, and cinnamon in a bowl. Take 3 glass bowls put in layers of yoghurt, fruit mix, granola, and orange.
If you like our healthy desserts for kids, feel free to share them on Pinterest, Twitter and Facebook!